Vanderbilt University Dance Marathon Raises Over $282,000 for Monroe Carell Jr. Children's Hospital
Written By: Kate Bentsen, VP Operations
Vanderbilt University Dance Marathon took over the Vanderbilt Recreation and Wellness Center Field House this past Saturday, March 25th to celebrate a record breaking year. With more than 400 attendees coming out to our event, we surpassed our fundraising goal by over $15,000. All in all, with the help of Love's Travel Stops & Country Stores, VUDM raised $282,332.17 for the Monroe Carell Jr. Children's Hospital at Vanderbilt. This would not have been possible without the help and support of Vanderbilt's entire campus: including the sixty-four Dancers who each fundraised over $1,000, our twenty fundraising teams, and our generous partner, Love's.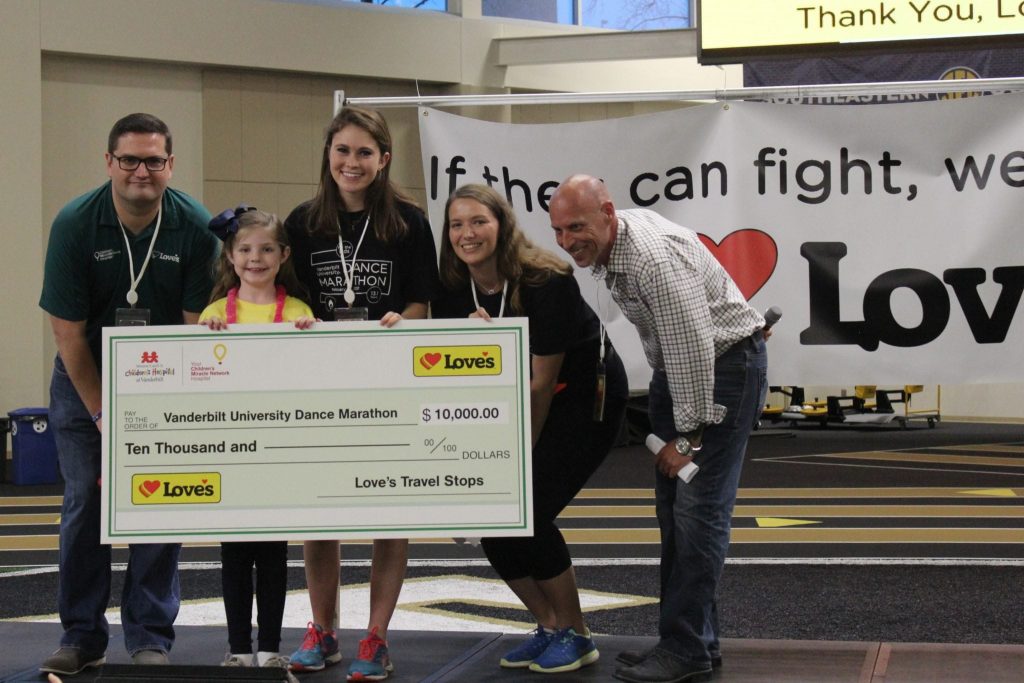 There was never a dull moment on the field utilizing all of Vanderbilt's channels of entertainment. From performances by inspiring student dance groups to a line dancing lesson that got everyone moving, we made the turf our dance floor. One of my favorite entertainment acts was our Sing Off Competition with our student acapella groups where our Miracle Kids got to choose the winner, the Melodores! When not breaking a sweat during our hourly morale dance, attendees could take a lap around the perimeter of the field where they would find posters telling the stories of our Miracle Children, balloon and henna artists, fundraising stations and a two-story blow up slide to name a few activities.
The Miracle families loved the space of the field house, where they had room to dance, tell their incredible stories, and participate in fundraising competitions, such as throwing whipped-cream pies in the faces of our President and VPs.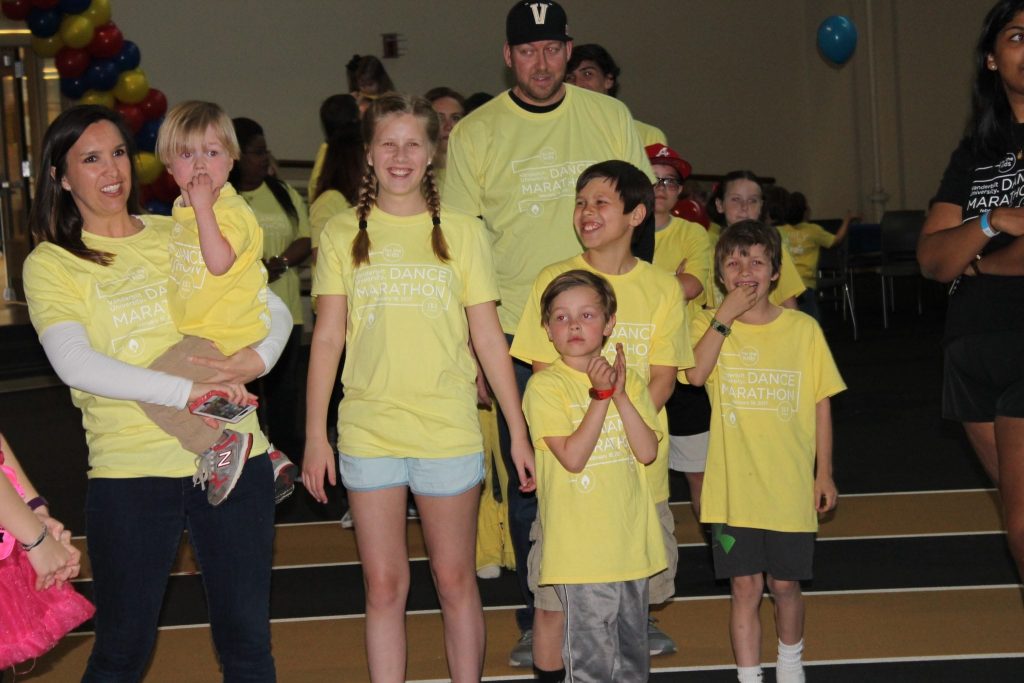 As you may or may not know, our original event, scheduled for February, was cancelled within forty-eight hours of the event due to an unexpected breakout of the mumps on campus. You read that right! While we were anticipating some last minute obstacles, but this one really came out of left field. Once we were finally able to pick a new, healthy date, we worked to make this setback an opportunity for our program by planning an incredible event in under two weeks and picking an incredible new location, the Vanderbilt Recreation and Wellness Center Field House. This change would not have been possible without the incredible partnership with Love's and their support throughout the entire process.  We are so grateful to Love's for providing us with a partnership that allowed us to cover in-event costs so that all of our energy, time, and dollars could go toward doing what we do best– helping our Miracle Families!