Love's Fuels the Visions to Change Kids' Health August 26 – September 30
Love's Travel Stops wants to help Johns Hopkins All Children's Hospital through the Children's Miracle Network to transform kids' and families' lives in the future.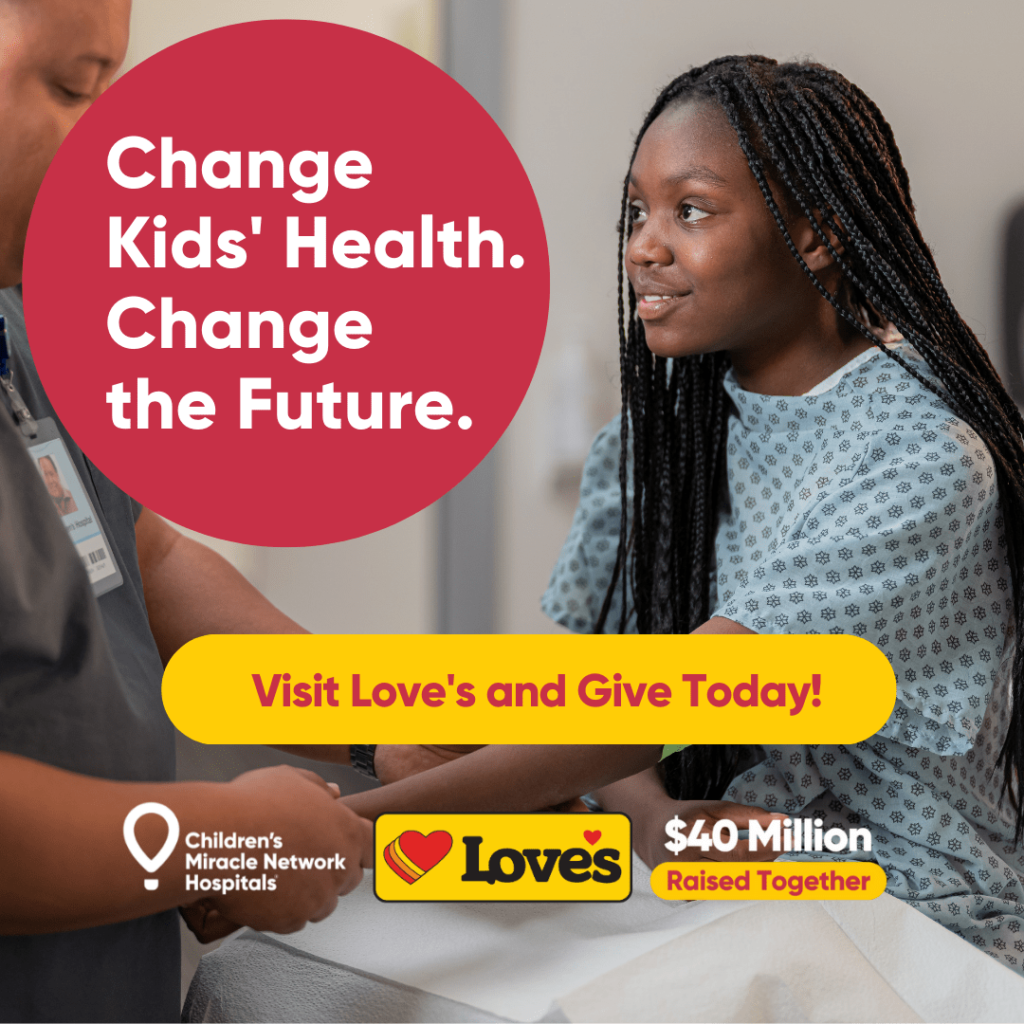 Children's hospitals are at the frontlines when it comes to protecting kids' health. But they can't do it alone. Not only does Love's Travel Stops provide fuel to customers, including those who move consumer products that impact society, but they also change kids' health.
When you are visiting your local Love's thru the end of September, you can buy a balloon for $1, $5, or $20. The sale of these balloons will directly benefit Children's Miracle Network Hospitals.
The campaign will also include National Coffee Day on Tuesday, September 29. Love's will be offering all hot coffee and hot beverages, any size, for $1 and will donate the $1 to CMN Hospitals.
Together we can change kids' health to change the future.